How To Use Font Generator?
Font generator is a free cool font changer website that lets you make amazingly beautiful fonts with less effort. you do not need any app to install on your mobile to make cool fonts. Here are the steps to make cool styles of fancy fonts for Instagram, Facebook Twitter, and any other app where you can write.
Open Font Generator Website
Open a browser and open the https://www.fontgenerator.org or search "font generator org" to access our website.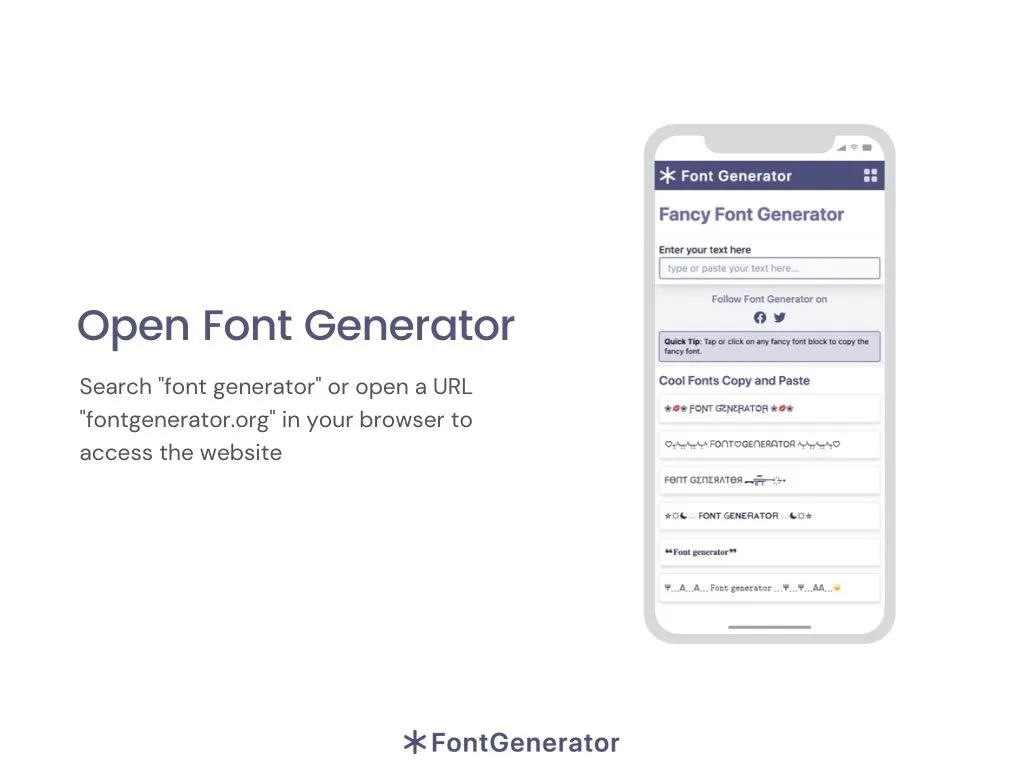 P.S. font generator is compatible with almost all mobile and desktop browsers
Type or paste your text
Once the website opens you will be able to see a text box on the top, where you can insert your text. you can manually type from your keyboard or you can paste the text in it.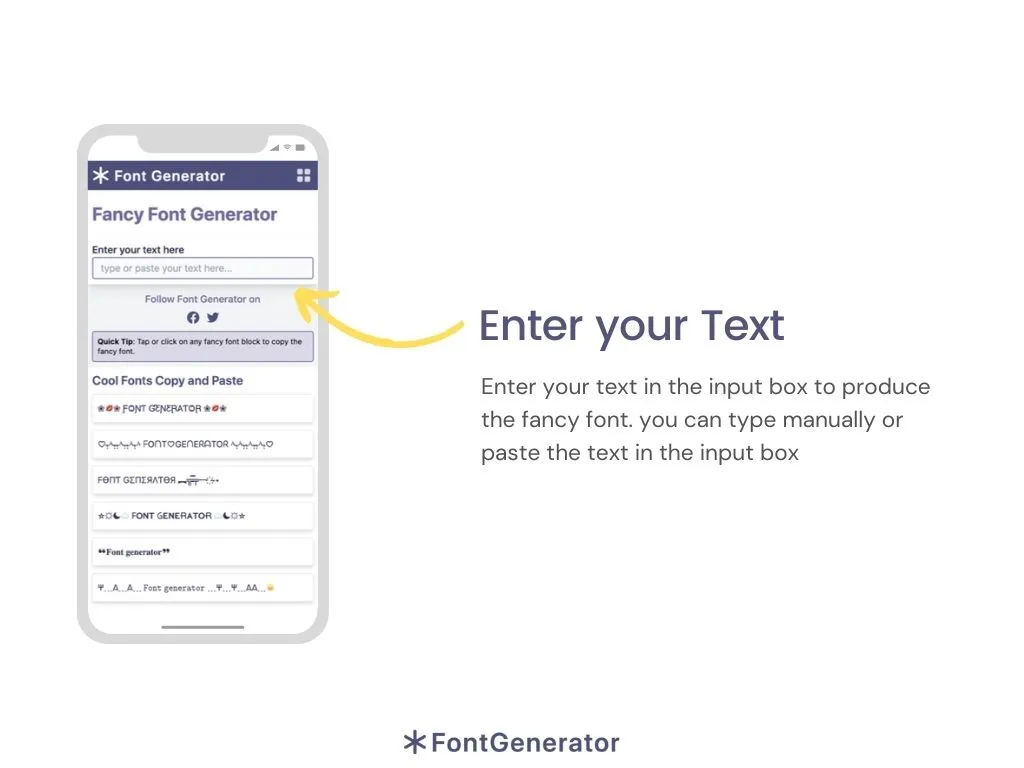 Choose the fancy font style
After you enter the text, the font generator produces hundreds of cool fancy font styles, you can scroll down to see all the amazing font styles and choose the best one you wanted to use.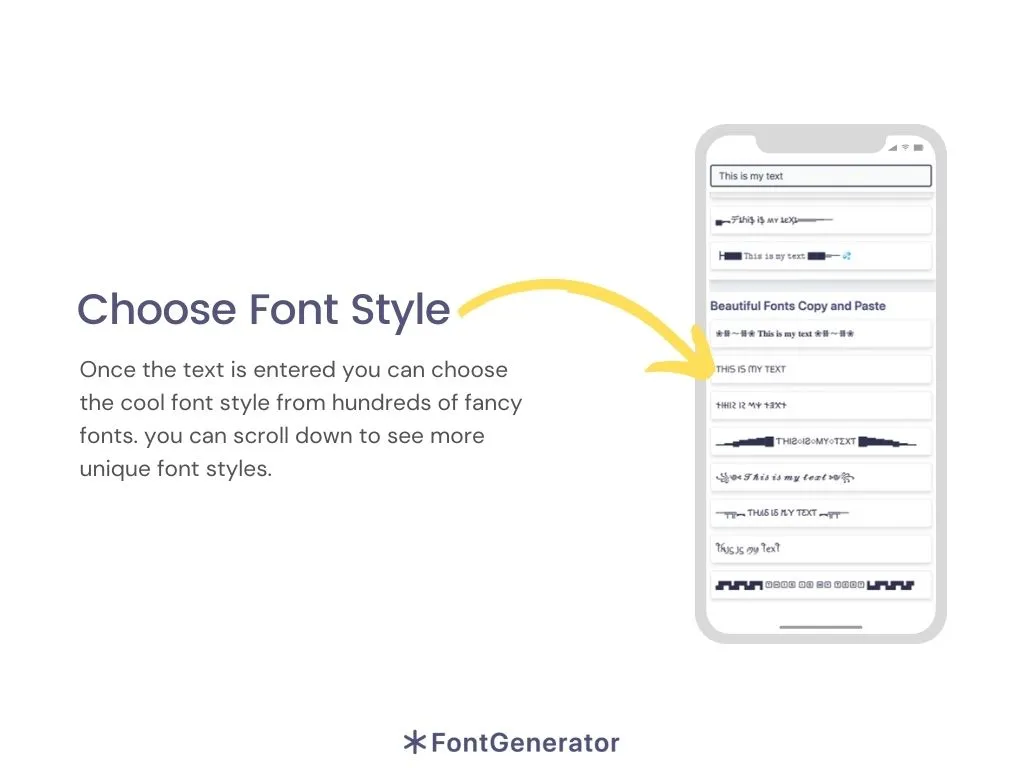 Copy fancy font by just tap or click
Font generator allows you to copy the fancy font with just a click or tap on the fancy font block. you do not need to old fashioned "select the text manually and copy the text".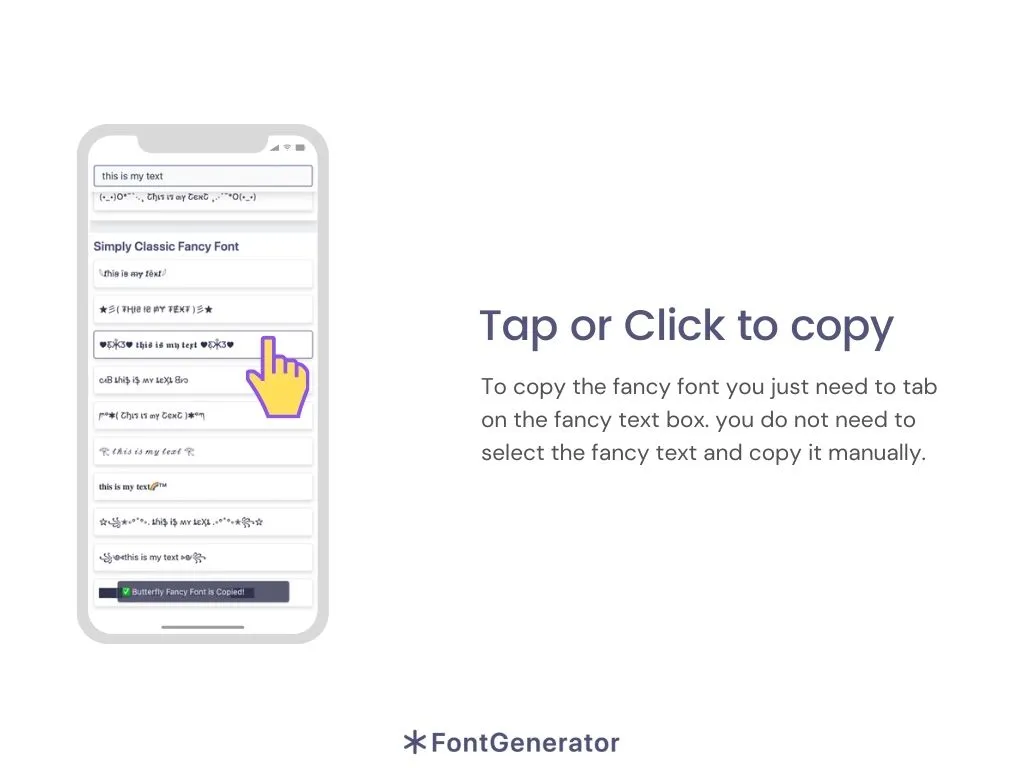 Hope you get the necessary help to generate the fancy and cool fonts, but still, if you still wanted to get more information you can ask us on the contact page, we are always happy to help you. you can also contact us to provide your valuable feedback to help us make the best font generator website.
Follow the font generator on Facebook and Twitter to get the latest updates.