That's all cool font to copy and paste. 🤩
Quick Links for font Generator
About Bubble Font Generator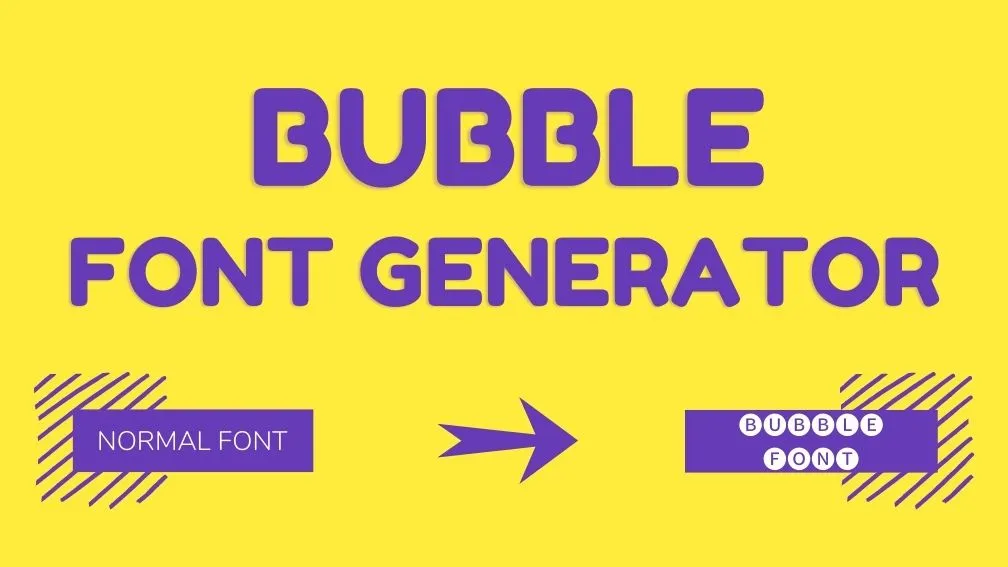 Bubble Font Generator
A free bubble font generator with bubble unicode letters for fancy bubble fonts.
Bubble Font Generator is one of the finest bubble font changers to convert your normal text to fancy bubble fonts without any app.
No app provides a text formatting option to change the normal font to cool bubble font. i.e WhatsApp provides the text formatting options.
Cool bubble fonts produced by the bubble font generator are supported by major devices and apps. Facebook, Twitter, Instagram, WhatsApp, and documents like Microsoft word are some of the popular examples where you can use the bubble font generator.
The bubble font generator uses various special Unicode bubble letters to convert your normal text to the bubble font instantly.
How to use bubble font generator?🤔
Using the bubble font generator is similer to a cool font generator. here are the three easy steps to use the bubble font generator super effectively to copy and paste bubble fonts.
1
Type or paste the text
Enter your text by typing or pasting the text in the text box above and let the bubble font generator do its job.
2
Copy bubble font
Choose any bubble font from the list and click or tap font block to copy bubble font.
3
Paste bubble font
Go to the app, website or document of your choice and paste the bubble font (learn how to paste text).
See more detailed information on how to use font generator page to get more help.
Bubble Font Generator Examples
Here are some examples of the bubble fonts you can generate.
🅓🅐🅡🅚 🅑🅤🅑🅑🅛🅔 🅕🅞🅝🅣
ⓁⒾⒼⒽⓉ ⒷⓊⒷⒷⓁⒺ ⒻⓄⓃⓉ
🄻🄸🄶🄷🅃 🅂🅀🅄🄰🅁🄴 🄱🅄🄱🄱🄻🄴 🄵🄾🄽🅃
🅳🅰🆁🅺 🆂🆀🆄🅰🆁🅴 🅱🆄🅱🅱🅻🅴 🅵🅾🅽🆃
🇩🇴🇹🇹🇪🇩 🇸🇶🇺🇦🇷🇪 🇧🇺🇧🇧🇱🇪 🇫🇴🇳🇹
You can share this amazing free Bubble Font Generatorwith your friends and family if you find it handy and useful.
Thank you for the enormous support!