Instagram Fonts Generator
Quick Tip: Tap or click on any fancy font block to copy the fancy font.
Fancy Instagram Fonts
Instagram Fonts

Instagram Fonts is loading...

Ancient Fonts

Ancient Fonts is loading...

Primitive IG Fonts

Primitive IG Fonts is loading...

Neon Blush
Musically Decorated

Musically Decorated is loading...

Pencil List

Pencil List is loading...

Pointed List

Pointed List is loading...

Random List

Random List is loading...
That's all cool font to copy and paste. 🤩
Quick Links for font Generator
About Instagram Fonts Generator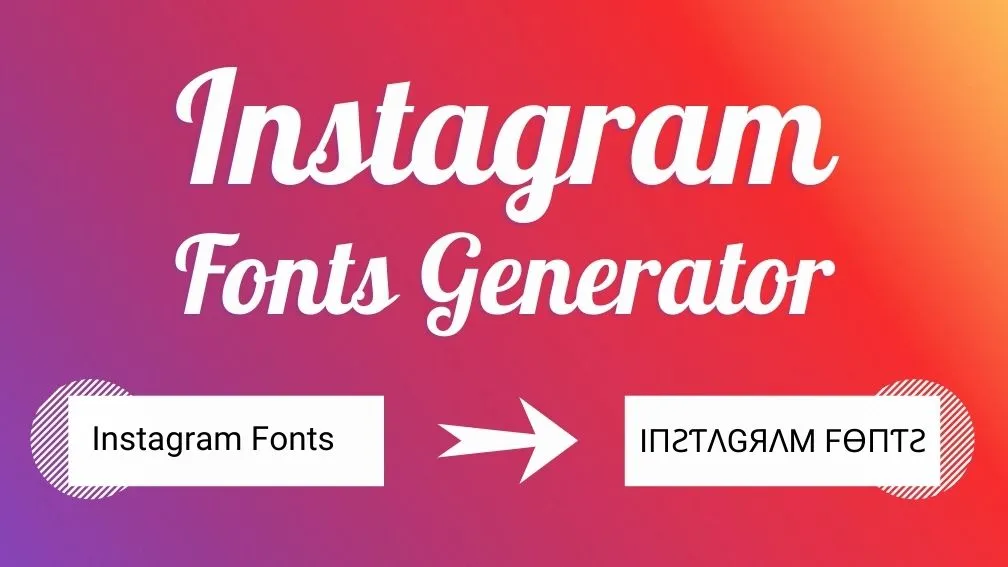 Instagram Fonts Generator
A free Instagram Fonts Generator with cool and stylist fonts for Instagram.
Instagram Fonts Generator allows you to make cool text fonts that you can copy and paste on your Instagram profile or Bio for free without any third-party app for free. Stylish fonts on your Instagram bio will help you to endorse your own personality to stand out from the crowd. Instagram fonts generator creates hundreds of different styles of fancy text using Unicode symbols, signs, and cool emojis.
Instagram supports various Unicode characters and emojis on the bio, and post.Because of this, You can find and type/paste the fancy letters one by one to assemble your profile bio, but this is time consuming process. you can use our Instagram font generator which helps you to make unique and cool fancy text and save your precious time.
Our IG fonts are very unique from the other font generator in terms of the fancy font styles we are offering. We spent tons of hours studying, design and develop unique fancy fonts for various platforms like Instagram. we made several unique and stylish text generator algorithms to produce stylish fonts on the fly.
When you type or paste the text on the input box, each character is being mapped with Unicode characters thousands of times to produce a bunch of fancy font styles. To know how to make the fancy text for Instagram you can check our how-to section.
How to make the fancy text for Instagram?🤔
You can make fancy text for instagram as similer as fancy font generator. here are the three easy steps to use the Instagram Fonts generator super effectively to copy and paste cool Instagram Fonts.
1
Type or paste the text
Enter your text by typing or pasting the text in the text box above and let the Instagram Fonts generator do its duty.
2
Copy Instagram Fonts
Choose any fancy Font from the list and click or tap font block to copy stylish IG Font.
See more detailed information on how to use font generator page to get more help.
✱ FAQ Of Instagram Fonts Generator ✱
Here is the most asked question about the Instagram Fonts generator by the users on the internet and via contact form. If you can not find your answer please send your queries to our contact page, we will surely answer you soonest possible.
What is an Instagram fonts generator?

Instagram font generator is nothing but a stylish text generator that makes cool fancy fonts for your Instagram bio, post, and comments on the fly.

Are the fancy IG fonts supported on Instagram?

yes, as mentioned in the about section, we use the Unicode characters, symbols, signs, and emojis which is supported by the majority of devices and apps. so Instagram is not an exception for this.
We hope you found this handy cool Instagram font changer interesting and useful! Please share your feedback and comments to improve this online to make the world's best font generator. and dont forget to share it with your friends.