Facebook Bold Text
Quick Tip: Tap or click on any fancy font block to copy the fancy font.
That's all cool font to copy and paste. 🤩
Quick Links for font Generator
About Facebook Bold Text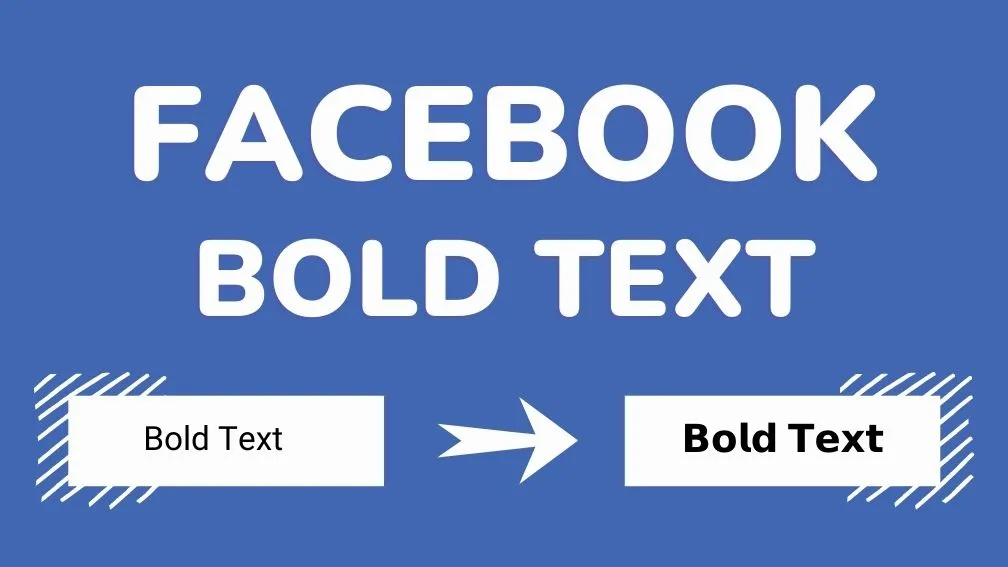 Facebook Bold Text
A free Facebook Bold Text Generator with cool bold font styles for Facebook.
Facebook Bold Text generator lets you make 𝐛𝐨𝐥𝐝 𝐭𝐞𝐱𝐭 ᕚ(𝐂𝐎𝐏𝐘☆𝐏𝐀𝐒𝐓𝐄)ᕘ for Facebook post, profile, and comments on the fly without any app.
There are loads of bold text generators are available on the internet, but the uniqueness in the style of the fancy fonts makes the Facebook bold text generator makes special.
With the help of a Facebook bold text generator, you can easily type or paste the text and make cool fonts styles for your profile bio, post comments, and messenger chat which you can easily copy with just a tap or click.
This tool is using Unicode characters such as Mathematical Alphanumeric Symbols and many others, for this reason, your fancy bold text will stay unaltered. Facebook bold text generator are using the unique arrangement of Unicode letters, symbols, signs, and emojis which looks cool on your Facebook profile and post.
How to use Facebook Bold Text?🤔
Using the Facebook Bold Text as similer as fancy font generator. here are the three easy steps to use the Facebook Bold Text super effectively to copy and paste fancy fonts for Facebook.
1
Type or paste the text
Enter your text by typing or pasting the text in the text box above and let the Facebook Bold Text generator do its job.
2
Copy Bold Text
Choose any Fancy Bold Text from the list and click or tap stylish font block to copy bold text for Facebook.
3
Paste Bold Text
Go to the Facebook app, website and paste the Facebook bold text in post, profile bio or comments. (learn how to paste text).
See more detailed information on how to use font generator page to get more help.
✱ FAQ Of Facebook Bold Text ✱
Here is the most asked question about the Facebook Bold Text by the users on the internet and via contact form. If you can not find your answer please send your queries to our contact page, we will surely answer you soonest possible.
Can I bold text in a Facebook post?

Yes, you can! Facebook supports bold Unicode letters in the post, so you can use the facebook bold text generator to make bold text which you can easily copy and paste on the profile.

Can I format text in a Facebook post?

Yes, Facebook supports, Bold, Italic, H1, H2, Quote, UL, LI HTML formatting on the post(especially in the group post). to format the text in the normal Facebook post you can use Facebook fonts generator.

How do I make my font bold?

It is easy to make any text in a bold font using the bold font generator which changes your font to Unicode bold letters.

What is the difference between the Facebook fonts generator and Facebook bold text generator?

Facebook font generator is a font changer that makes the stylish fancy font for Facebook, while Facebook bold text generator can make the bold text for Facebook post comments and Bio.
We hope that you like using this handy cool bold font changer! Please share your feedback and comments to improve this online to make the world's best font generator.